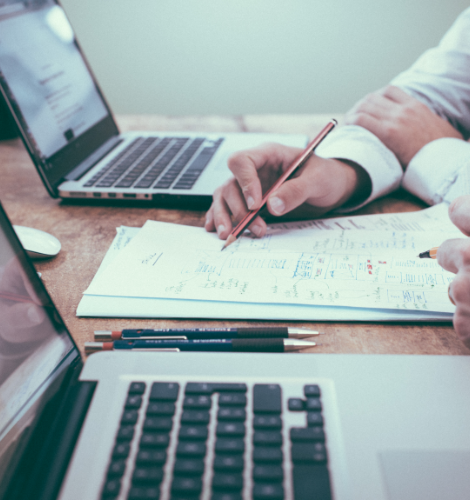 Influencer marketing is potent and ascendant, growing stronger each year. How can marketers work with influencers while avoiding the miscues, failures, and controversies that have marred other brands?
Under the sunlight of social media, few strategies have blossomed like influencer marketing. But when used errantly, few strategies have the same capability to quickly wilt a brand. 
Influencer marketing is built to win consumer trust, especially when compared with traditional online ads. Consumers are blind at best and irritated at worst by pre-roll, pop-up and banner ads. Influencer marketing is less intrusive and more flexible than traditional online ads; it can be small and quiet, big and booming or somewhere in between. An influencer can be a teenage girl posting about her favorite hamburger joint to make a few bucks, or it can be reality star Kim Kardashian posting about a clothing line to make $500,000. Whether teenager or celebrity, influencers create and post ad-supported content to their own accounts, bypassing ad blockers and potentially popping into millions of social media feeds. Followers can block or unfollow individual influencers, but there's no ad blocker for influencers as there is for traditional ads.
But marketers see influencers as more than just a means to bypass ad blockers: They see influencers as a chance to engage with a new generation of consumers, people who have always had the option to skip, ignore or completely avoid ads.
It's unsurprising, then, that influencer marketing has grown with such vigor. In 2017, influencer posts grew by 198%, according to a survey by Klear. Another survey, the Association of National Advertisers' April 2018 report "How ANA Members Are Using Influencer Marketing," predicts that marketers will spend $101 billion on influencer campaigns in 2020, up from $81 billion in 2016.
The Legal Necessity of Transparency
In 2014, Warner Bros. paid several YouTube personalities to review the video game "Middle Earth: Shadow of Mordor." The campaign reached millions of people but led to the Federal Trade Commission investigating Warner Bros. before accusing the company of paying for reviews. Payment wouldn't have been a problem if the influencers were transparent with viewers about the transaction, but the FTC said viewers received no notice that the reviewers' opinions were paid, not impartial. Warner Bros. asked the reviewers to discuss the game positively and not show "bugs or glitches that may exist" or any "negative sentiment," according to the FTC's complaint.
It's unclear how much money, if any, the FTC fined Warner Bros. (the FTC did not respond to requests for comment regarding this case), but the commission publicly demanded that Warner Bros.' future influencer campaigns follow the FTC's sponsored content rules. That is, Warner Bros. can't misrepresent an influencer marketing campaign as independent reviews, and it must disclose any material connections—money, products or otherwise—between the company and its influencers.
Koslow says that even if companies only send influencers small products or coupons in exchange for social posts, influencers must tell viewers they were compensated. Influencers can tell viewers with a hashtag (#ad, #Partner and #Thanks[brand] are all popular), a lead-in like "Sponsored:" or any other way that clarifies their relationship to the company. For example, some video influencers mention their ties to the company within the video or its description, while many bloggers lead their post with an italicized acknowledgment that they have been paid by a company. 
 
Influencers Should Actually Use Your Products
Transparency appeases the FTC, but Koslow says that it also builds trust with followers. Trust is essential; the best influencer marketing trades on it. If a company or an influencer betrays that trust, the campaign may harm the reputation of both. "There are a lot of people out there who don't care what the product is," Koslow says. "As long as the price is right they're taking it. But as a follower, you have to see whether you think somebody is a total shill versus someone who needs to make money but is still believable."
A 2012 Microsoft Windows 8 ad campaign gives an object lesson as to why it's a bad idea to flout this rule. The $1.5 billion ad blitz for Microsoft's new flagship operating system paid for endorsements from celebrities such as Gwen Stefani, Jessica Alba, and Oprah Winfrey. Perhaps this was a good idea, but a tweet from Winfrey came across as disingenuous.
"Gotta say, love, that SURFACE! Have bought 12 already for Christmas gifts. #FavoriteThings," Winfrey tweeted in November 2012. Her laudatory post was marred by a big reveal in the top-right side of the tweet: Winfrey had sent this tweet from the Twitter app for Apple's iPad, Microsoft's biggest competitor. 
Avoid Sloppiness, Embrace Realness
When the line of genuine communication between influencers and their followers breaks, embarrassing moments tend to follow. In one memorable gaffe, reality star Scott Disick accidentally posted a note meant for his eyes only from protein powder manufacturer BooTea Shake. Disick posted a photo to his Instagram feed with the caption: 
"Here you go, at 4 pm est, write the below 
Caption: 
Keeping up with the summer workout routine with my morning @booteauk protein shake!"
In the photo, an intense-eyed Disick posed with a jar of BooTea Shake's protein powder. Instead of coming off as a ringing endorsement, the photo looked akin to a paid pose with a fan at a reality TV convention.
Form Long-term Relationships with Influencers 
You can't please everyone on social media, but Musgrove says that you can radiate a pleasing image by building relationships with reliable influencers. As many of the above examples show, it's easy for companies to have miscues and errors when they match with the wrong influencer. When Regions was planning to use influencer marketing in 2012, "horror stories" scared Musgrove and Regions, making them conservative in their approach to partnering with influencers.
"Some brands came with good intentions but forged some … partnerships with influencers who became not so positive reflections on the brand," Musgrove says. "That's why we've been so passionate about finding influencers and aligning ourselves with people who we think have good stories to tell and … that we would want to represent our brand."
More brands are now taking a long-term approach to influencer marketing; 62% of brands compensate influencers as brand ambassadors or partners rather than one-time contractors, according to the ANA's influencer report. Michael says that long-term relationships with influencers cultivate more creativity, better collaboration and increasing credibility for brands.
"The partnerships that I've enjoyed the most are [with brands] who want to create something interesting together, where we're like-minded," he says. "I think that's the biggest takeaway: Brands should try to find ways to work with people whom they want to create great work with. The goal should always be creating better work or better opportunities."